Precast Walls
Precast Concrete Panels for Walls
Over the years our cranes and installation teams have erected tens of thousands of precast concrete walls in all manner of buildings and structures. Houses, apartments, factories, swimming pools, water reservoirs, toilet blocks, stadiums and gymnasiums. You name it we've done it. Get in touch with our team for precast concrete installation today!
---
Suspended Floors
Suspended floors
Precast suspended floor units such as double tee's, hollowcore, solid beams, shell beams, flat slabs and ribs are no problem for us. We have installed over 1 million square metres to date, and counting.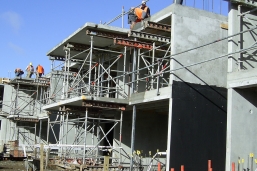 Balconies
Balcony units are common in lots of structures these days, no problem for us to install.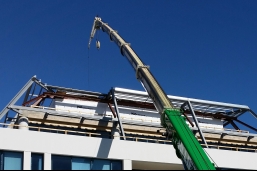 Roof structures & Roofing
Many of our cranes are capable of achieving heights of 80m or more - great for lifting air conditioning units, roofing etc.
Largest Number of Precast Installers in Auckland