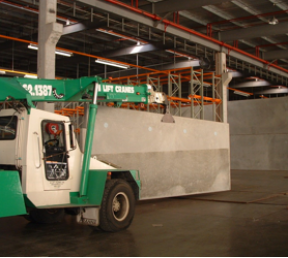 We want all our people to turn up to work in the morning with all their fingers and toes, work a good day's work, then go home after and still have all their fingers and toes.
Hi Lift Cranes is a privately owned company established in 1982 and based in Auckland. In those 36 years we have been involved in the building of thousands of projects.
Some notable commercial projects include Aotea Centre, Trusts Stadium, Auckland Ferry Terminal Buildings, Sistema Warehouse, and Office Max in Mangere. We've also worked on many auditoriums, teaching blocks and gymnasiums at schools such as Diocesan School, Westlake Girls & Boys, Auckland Grammar and Baradene College. We are available to service most areas of industry with a fleet of 15 mobile cranes. We can even shift spa pools and pizza ovens for homeowners!
The company has a key group of experienced crane operators and management staff with a vast collective industry knowledge. Our yard is conveniently located in central Manukau City which means we can shift cranes, plant and resources to most locations quickly and efficiently.